Manufacturers of quality Bouncy Castles & Inflatables
SALES LINES OPEN 7 DAYS 9AM - 9PM
01952 585859
01 5262584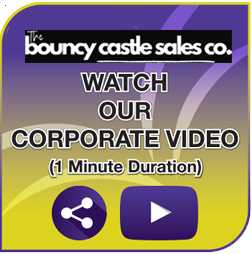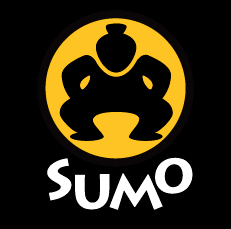 "Hi. recieved the two bouncy castles today that we ordered with pineapple leisure. one word WOW!!! such a great service from your company from ordering to delivery. Hopefully if things go the way we are planning we will definately be buying more castles and would not buy them from anyone else. thanks to you all for a fantastic job"
mel and june
"More than happy with everything - thank you very much they worked brilliantly! Will definitely keep you in mind for future work!"
Rosie ITV Coronation Street
"Bouncy Castles have arrived today, they are perfect thank you!"
Sally King.
"I would just like to say a big thank you for all the help you provided me in the set-up of my business."
Garry Blakeman
"They have excelled my expectations"
Sandie Evans
"Great help, aftersales and great inflatables!"
Daz Little Tykes
"My girlfriend and I brought 3 castles from you in December. Firstly we want to say a huge thank you to you and your team! The castles are fantastic - exactly what we needed to get ourselves up and running! Really happy with the quality of all the extras we feel chuffed that we got ourselves a really good deal! Also, we watched your DVD! Very informative! Thanks for your time, hope you and the family had a good Christmas"
Steven and Lorna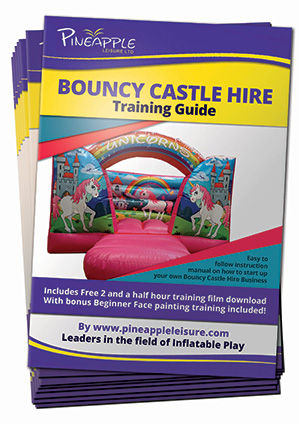 "More than happy with everything - thank you very much they worked brilliantly! Will definitely keep you in mind for future work!
"Castle is amazing, very pleased thank you so much the kids was blown away by the size. They think it's great so cant thank the pineapple team enough. The garden games were a big hit as well. Many Thanks"
Rob
Bouncy Castle Sales Company (Pineapple Leisure Ltd) is a leading, worldwide manufacturer of bouncy castles, jumping castles and other inflatables. We have Europes largest on-line catalogue of bouncy castles and other inflatables.
Pineapple Leisure Ltd are market leaders in our field, and we pride ourselves on offering affordable, quality commercial products. We have assisted thousands of companies in the UK and abroad set up in business, and go on to strive in this very lucrative market. Take a look at the products and services we offer and you will see for yourself that we are second to none!
Our catalogue is online, it is updated regularly so we therefore do not post out catalogues. Please browse this website for our full range of inflatables.
QUALITY - WHAT YOU ARE PAYING FOR
We spend thousands on research and development to bring you priced right, quality commercial inflatables, designed by customer focused, industry aware specialists.
Using 610gsm British nylon based, double sided cloth which is treated against water penetration with a tough and flexible coating of Polyvinyl Chloride to both sides, and has physical properties tested to BS3424, and being tested to flame resistance BS 5438 Test 2A.
Units are stitched with twin needle, industrial, modern machinery, with our craftsmen taking pride in the units they turn out. Commecial number 20 3 ply, colour fast, Z-twist bonded nylon sewing thread is sewn, in double stitches, with quadruple stitching and webbing being used for tension points.
QUALITY - WHAT YOU GET FOR YOUR MONEY
We believe in value for money, as we bulk buy raw materials, we are able to sell large quantities with small amounts of profits, therefore passing the "factory direct prices" to our customers to enjoy huge savings.
When you buy from us you get:
Where applicable all our inflatables conform to BS EN 14960 - 2: 2019
Quadruple Stitching
Factory direct Commercial De-luxe Inflatables
3 Year Extended Warranty available
2 Year Warranty on Fans
Business Start Up Guide (which has been voted BEST BOUNCY CASTLE BUSINESS START UP GUIDE in the industry)
FREE Website for your business
FREE Yellow Pages advert for your business
FREE Online and Telephone support 7 days a week
FREE Stationery Pack for your business
FREE Hire Agreement Templates
Access to quality, industry specific Training Courses and Workshops
Full Operating Manual with Safety Checklists
Maintenance Logs
Safety Test Log
Initial Safety Test Certificate
Raincovers where applicable
Business Diversification Fact Sheet
Access to Loyalty Scheme and lots of incentives
Serial Number

Finally, you recieve various payment options to select, including our exclusive store card
QUITE FRANKLY.....
We are happy to help you on your way to success, with our tried and tested products and methods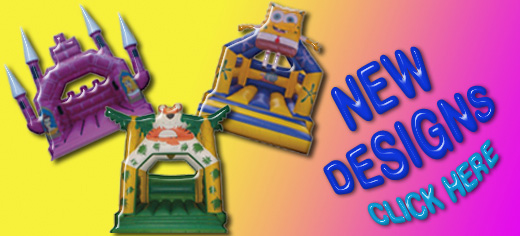 Lots of other similar items are available which are not currently listed on this website.
Please telephone 01952 58 58 59 for details.
Best Selling Bouncy Castles for Sale
By accessing and/or using this site you are agreeing to accepting the terms and conditions as detailed
ALL IMAGES ON THIS SITE ARE OWNED BY BOUNCY CASTLE SALES - NO COPYING OF THESE IMAGES IS ALLOWED. ANY PERSON FOUND TO BE COPYING OUR IMAGES WILL HAVE LEGAL ACTION TAKEN AGAINST THEM, INCLUDING US SEEKING DAMAGES AND COMPENSATION.
"Hi. recieved the two bouncy castles today that we ordered with pineapple leisure. one word WOW!!! such a great service from your company from ordering to delivery. Hopefully if things go the way we are planning we will definately be buying more castles and would not buy them from anyone else. thanks to you all for a fantastic job"
mel and june
"More than happy with everything - thank you very much they worked brilliantly! Will definitely keep you in mind for future work!"
Rosie ITV Coronation Street
"Bouncy Castles have arrived today, they are perfect thank you!"
Sally King.
"I would just like to say a big thank you for all the help you provided me in the set-up of my business."
Garry Blakeman
"They have excelled my expectations"
Sandie Evans
"I have used Pineapple Leisure for 7 years FANTASTIC!"
claregalwaycastles .com
"Great help, aftersales and great inflatables!"
Daz Little Tykes
"My girlfriend and I brought 3 castles from you in December. Firstly we want to say a huge thank you to you and your team! The castles are fantastic - exactly what we needed to get ourselves up and running! Really happy with the quality of all the extras we feel chuffed that we got ourselves a really good deal! Also, we watched your DVD! Very informative! Thanks for your time, hope you and the family had a good Christmas"
Steven and Lorna
Mailing List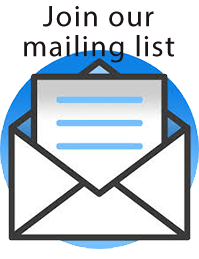 Bouncy Castle Sales is a brand name within Pineapple Leisure Ltd
Privacy Policy & Cookie Statement
All rights reserved copyright 2003/20
Powered by seren