Leading UK Manufacturers of
Quality Bouncy Castles & Inflatables
Sales Lines 7 days, 8am-10pm
01952 585859

Manufactured to BS EN 14960; PIPA compliant

"Used over 200 times a day in our busy play centre. Never breaks!"
Baby Gym, Switzerland
"Our families love the castles."
British Army, Naples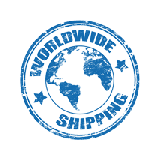 Bouncy Castle Sales Company Reviews
Suppliers to: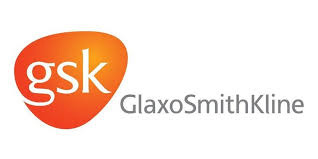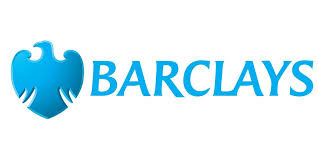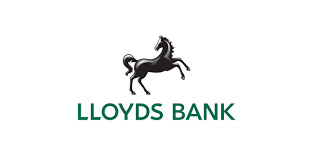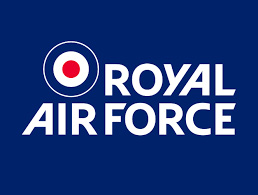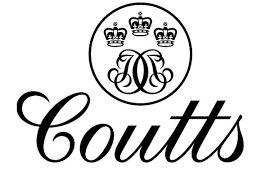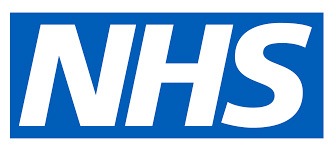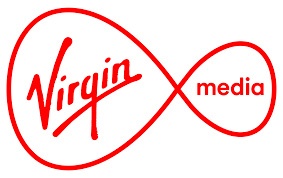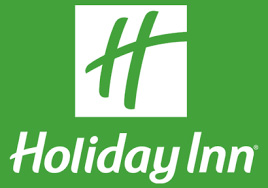 Read the genuine 5 Star reviews that our customers have given us over the many years we have been in business.

Thank-you for the castle, great as always. Many thanks,


Aaron, Bedfordshire Inflatables 28.2.22



Another fantastic castle as always Andy. Thank you


Time For Leisure 7.6.21



Having purchased multiple quality items from bouncycastlesales.com for my hire company www.facebook.com/Derbybouncycastle/ I can honestly say I wouldn't go anywhere else for my units They always go the extra mile to help and I return annually for retests and any general wear and tear repairs that are required.


Andrew Holmes 7.3.21



Many thanks for your prompt service with our new bouncy castles. They both arrived safe yesterday and we are very pleased with them. The mats also look great.


Ross Super Power Parties 26/2/21



Have just received 2 more fantastic castles from you.  We have been in the business for 33 years now and have been using Pineapple Leisure for the past 10 years.  The quality, service and attention to detail are brilliant.


John M.D. www.mrbounce.net  Plymouth



We received our delivery on Thursday and just had to email to say a quick thank you very much. The Jungle indoor set is going to be so popular for when we are out there! Thank you for sorting the finance too.


Eleanor & Sarah, Hire Higher 1/10/20



I am just messaging to say thank you very much for all your help and to say "wow!" we love the 2 castles and the interchangeable artwork! Thank you to your team who got them out to us quickly!


Sarah & Justin, Cornwall 29/9/20



5 Star service, from the first phone call down to delivery yesterday! So many people are all doom and gloom at the minute, it was such a breath of fresh air dealing with you Andy! Will be back for the western shoot out next month! Stay safe.


Sandie Murphy, Cork 11/9/20



Hi there just received the castle and it's brilliant thank you so much it will definitely get the new business started! Thanks again, appreciate it.


Dan 27/8/2020



Love the obstacle course! This is going to go down a treat! Thank you for the help on changing the artwork.


Alan O'Connell, Galway 4/8/20



Fantastic service, quick delivery and the best price I had when ringing around. Cheers for the great deal Andy!! I will be back.


Chris & Jane, Wigan 10/7/20



Thank you Andy for all your time explaining over the phone on our numerous calls! You have been most knowledgeable and patient with my wife and I changing our minds - we have just received our delivery and my wife was in tears with how fantastic everything looks laid out on the garden! Thanks again mate.


Andy, Southampton 5/7/20



I just wanted to say thank you to the delivery driver who dropped off my bouncy castle last Friday, he was polite and helpful and put it under the carport for me out of the rain. Can't wait to get going with this business!


Stacie, Weymouth 22/6/20



Super work guys! The delivery got here in time for my daughter's birthday! She just loves the mermaid artwork you did! Can't thank you enough.


Suzie Parker-Smyth, Hampshire 20/5/20



Brilliant slide for my grandkids to have in the garden this summer! They have sent me a video and it looks such fun! Thank you very much.


Mr Gerald Grayson, Essex 5/5/20



Thank you so much to Andy and the team for all the help over the phone and email during this difficult time of COVID-19, we received our delivery and the disco castle and the soft play set are amazing! So much better in real life than we imagined from the photos! Our own children are testing them out for us next weekend! These will be amazing when we open up for business shortly. Thank you again, we will be back for more I am sure.


Jack & Amy, One More Bounce 20/4/20



It's amazing THANK YOU!!!


Nikki Ball, General Manager, Hungry Horse



We love the products we've had from Bouncy Castle Sales Company. The inflatables are always excellent quality, at an affordable price and we give them 5 stars and definitely recommend them!


bouncybouncyboocastlehire.co.uk



Hi I have just received my soft play - very happy with it! thank you!


Iconicbounce.com



Hi, I wanted to let you know that I have had all the bouncy castles that Pineapple Leisure has built for us independently tested locally this week and they have passed their annual inspection with flying colours.


John, Coast2Coast Bouncy Castle & Party Package Hire



Pineapple have some fantastic inflatables and first class service J They definitely get 5 stars from my business.


I Pailing



Hi, I've recently purchased quite a bit of stock from you and want to say - I am very happy with the inflatables. Thank you.


Vicky (Premier Soft Play Hire)



Just like to say thank you. The bouncy castle is amazing. I will be purchasing again. Thanks!


Stevie Leigh Boos Inflatable Games, Wolverhampton



Thank you for our recent delivery, we received it on Saturday and we are really pleased, the castles all look great and all the information provided is excellent! Thanks for all your help, we look forward to dealing with you again in the future.


Jenny & Paul, Bounce N Boogie Castles



Received our new bouncy castle from you last Friday ..very pleased! Thank you.


Paul www.bestparteez.co.uk



Received goods this morning.
Brilliant units and lovely designs.
I would like to wish you a Merry Christmas and a Happy New Year.
Thanks.


Shaun Riches



All I can say is ! Amazing castle ! And ball pit ! Over the moon with them Just gotta get them hired out now - thank you very much.


R S Russell Russell Groundworks Ltd



Just want to thank you for the fantastic pirate ship. It is so great we really appreciate your hard word and timely delivery too. Thank you all very much.


Sue McLellan, Director Mr Bounce.com



Was great seeing you at the Leisure Supply Show! Your new equipment is amazing! Very good job!


Wayne Pryke
www.djwaynepryke.com



Just placed an order for a 2nd castle with pineapple leisure. Was so pleased with the first castle, i have just ordered a 2nd castle. Also great servicesand very helpful. i will be ordering many more to come.


James www.bouncyjimshire.uk



Just wanted to say a quick thank you for yesterday. We left so excited to have ordered our bouncy castles and now on a countdown till half term week (praying the weather is good so we can have a play lol!)
I wanted to say how much we appreciated the time you took with us and we left more excited than before thanks to your tour and helpful tips!
You really do stand out from the rest and know I certainly won't be purchasing from anyone else in the future.
Your customer service was spot on and you were straight to the point with us which we appreciate. (Not even had the castles yet and already raving lol)
Once again Andy it was a pleasure and looking forward to working with you again in the future.


Jenna Harris



Thank you very much for all your help the bouncy castle is great.


Bernard Kivel



I have dealt with Pineapple Leisure for over 10 years now. I have always had exceptional products and service, buying over 30 inflatables along the way and will be receiving my disco dome I have just ordered next week. I thoroughly recommend them to other hirers.


Kev Kemp. www.happydayzbouncycastles.co.uk



Many thanks for the bouncy castle - it is perfect. Many Thanks.


Lisa Cookson - Hall Manager www.abcbounce.co.uk 28.6.16



Purchased 3 bouncy castles from Pineapple Leisure 2 years ago, they have been great! Have just ordered a disco dome.


Kev Kemp. www.chippingvillagehall.co.uk



Just placed an order for a 2nd castle with pineapple leisure. Was so pleased with the first castle, I have just ordered a 2nd castle. Also great service and very helpful. I will be ordering many more to come.


James www.bouncyjimshire.uk



I would just like to say that the quality of goods received from yourselves has been excellent.


Alison Zerouk Dundee and Angus ADHD Support Group 12th July 2016



We have used Pineapple Leisure now for the past 6 years ,we have had many different inflatables from them and we are more than happy with there service,price and product.We are happy to recommend Pineapple Leisure.


Nathan www.rascalscastles.co.uk

Have used Pineapple Leisure for years and am really pleased with the quality and service from them. I highly recommend them, they have never let me down and I will continue to buy from them for years to come.


Paul Shelton-Smith. www.bounceuk.biz July 2015



Hi just saying thank you for the bouncy castle the kids love it cheers.


Scott Tannahill June 25, 2016



Hi Andy, Just want to say how pleased I am with the disco dome, we will most definitely use you again! Thanks.


Matt Solent Bubbles and Bounce
www.solentbubblesandbounce.co.uk
September 2015



Thankyou very much for our bouncy castle very pleased with it, kids love it. It has been a pleasure to deal with your company.


Mr Stuart Byers
Juy 2016



We have had 3 pineapple castles in the last 2 years and we are more than happy to recommend there products.


George www.tfg-bouncycastles.com
October 2015



Hi Guys, I meant to email the other week to say thanks for getting the equipment to us, it is fantastic and already been used a number of times!


Chris Norman, Enfield Boys' Brigade
www.boys-brigade.org.uk
28.9.15.



Thank you for the very kind donation to our charity.


www.ballstocancer.co.uk



Hi, I just wanted to say how pleased I am with the frozen inflatable that you delivered. I set it up this weekend and took some video which is now proudly displayed on my website. The quality of the inflatable is excellent, a very good product, now to get the bookings and make it pay for itself! Many thanks.


Matt Smith
www.revolutionrecreation.co.uk



I recently bought 2 bouncy castles and generators from your company which we are more than happy with.


James Greaves (18.9.15), Fisical Sports Coaching Ltd
www.fisical.co.uk

We have recently unpacked and setup everything you sent us, and are very pleased with the workmanship. Many thanks


Paul Explosive Entertainments (18.9.15)
www.explosive-entertainments.co.uk



Thanks for the excellent service, it has been great over all the years you have been supplying us.


Ben. www.fun-4-all.co.uk August 2015

Everybody is very happy with the adult castle. Thanks again.


www.happyland.dk



We have used Pineapple Leisure bouncy castles for 10 years now on our tool hire fleet and have found them to be a fantastic product.


Simon www.itstools.co.uk Isle Of White



We received our Bouncy Castles on Friday, we are chuffed to bits so thanks very much.


Gary Thomas



Just received my slide it is amazing, will go well along all the other ones we have had off you.


Clive. www.shropshireinflatablehire.co.uk



Have used Pineapple Leisure for years and am really pleased with the quality and service from them. I highly recommend them, they have never let me down and I will continue to buy from them for years to come.


Paul Shelton-Smith. www.bounceuk.biz



Great and I am very satisfied with the installations and the quality of your products.


Eivind Dahl www.123hopp.no
Norway

Hi Andy, All great thanks. I'll be looking to order another 2 units soon! Thanks Jonathan.


www.greenfrog-entertainments.co.uk



Let me thank you for assisting me when the couriers had a problem with my delivery, I greatly appreciate you sending your own staff down to get my delivery to me on time.


Gary Hurst D & G's www.dgbouncycastles.co.uk


However, now I have my units from Pineapple Leisure even after horific downpours I can still move the Pineapple Leisure bouncer (even with the added weight of the water). This unit weighs in at 55 kilos, so the difference for me has been really noticeable as opposed to the chinese import I bought from the English company previously. So, Don't break your back buy a Pineapple bouncer and you won't regret it!)


Daz, Little Tykes, West Mids. www.tykescastlerepairs.co.uk



My first purchase from Andy at Pineapple Leisure was around 6 years ago. At this time Andy ran his operation from farm buildings. What a massive change has took place over these 6 years with their state of the art factory! I have bought lots of inflatables with quality, artwork and service all being excellent. When the odd problem has occurred it has been rectified quickly and professionally with no hassle. Keep up the good work Pineapple, I will be back shortly for more!


Jimmy, King of the Castles, Manchester. www.king-of-the-castles.com



Brilliant and extremely helpful, that is my opinion of Pineapple Leisure.


Tony, A Time to Party, Ireland. www.atimetoparty.ie



We are one of the largest hirers of inflatables in Norther Ireland. We are happy to recommend Pineapple Leisure.


Ronald McLlelland, County Antrim. www.fullswingentertainment.co.uk



We used to buy our inflatables from other, very over priced manufacturers, but then we discovered Pineapple Leisure. We got honest, reliable advice, fantastic castles and artwork for brilliant prices. When we re-sell in a few years, we know we will not lose lots of money like we did last time when we bought over priced units.


Liam O'Connor, King of the Castle, Ireland. www.thekingofcastles.ie



We now have 4 interchangeable artwork castles, us and our customers love the flexibility they offer, we strongly recommend buying an interchangeable artwork castle from Pineapple Leisure.


Bounce Central Manchester



We are really pleased with the units they look great and a build quality to match.


Dan Murray www.wightcastles.co.uk



More than happy with everything - thank you very much they worked brilliantly! Will definitely keep you in mind for future work!


Rosie ITV Coronation Street



The softplay surround we received is wicked,it has been a big hit with our customere


Casey Flemming London



Hi can I please place another order, I am really pleased with the castles thank you.


Jade Roper, JAM Bouncy Castles



Castle is amazing, very pleased thank you so much the kids was blown away by the size. They think it's great so cant thank the pineapple team enough. The garden games were a big hit as well.
Many Thanks


Rob



Many thanks for the bouncy castles they going down great with the kids"!


Marc Bristow



Our 5 mats arrived on time and perfect - thanks.


Daren


The grotto was a huge success, really easy to inflate, it was perfect for our event, it arrived as agreed so we were delighted with your service, we hope to arrange a similar event later this year, so I hope to be in contact with you during the course of 2014.
Many Thanks


Frances, Cisco



I just want to say thanks for today, your staff were great and very helpful even though they were all very busy they still managed to help me out. It was interesting to see bouncy castles being made.
Many thanks again and see you at the show.


William Cooksey Newport, Shropshire



We have had several bouncy castles from you and have been extremely satisfied.


Karen & Rob Jacques
Lexely Leisure



Purchased 3 castles from Pineapple Leisure 2 years ago, they have been great, have just ordered a Disco Dome too.


www.vesuveousentertainment.com



Hi Guys, thank you for a fab service. Castle came fast will buy again from you. Well pleased Thank You


Jim

Just wanted to say thank you for the frozen castle, its perfect very happy, very quick at getting out to me, great customer service.


April



I have blown up the combi and I love it! Thank you very much !


Kevin



Hi Andy a big thank you to you and all your staff for rushing the sumo suites I had off you on Thursday. I did my booking last night went down a treat I was at a children in need event, once I got going did not stop all night and on the plus side I walked away with 10 bookings all before Christmas. So once again a big big thank and will see you in the new year when I order more things off you.


Malcolm



Thank you for out bumble bee bouncy castle we have just put it up and it's great.


Wendy, Bumble Beezz



We are absolutely chuffed to bits with the inflatables you have supplied us. They look fantastic!
You clearly work very hard, have give us excellent customer service and been a pleasure to work with.
I was totally clueless in January and cannot thank you enough for sharing your knowledge and advice.


Alpha Bouncy Castles



Many thanks castles have arrived they are wonderful will be in contact soon regarding the next ones


Di and Nick

Just like to say a big thank you the castles look great so happy with them can't wait to order more from you. Thank you so much : - )


Craig



Last week I took delivery of a couple of bouncy castles from your starter packages. Firstly thank you, we have put up the castles this weekend & are very pleased..... I am half way through your DVD & it has so far been very useful. Thank you.


Andy Risker



Castle delivered very nice! I am very happy Thanks!


Michael Massey



Hello Andy, Castle is Great, Thank you to you and your team.


Matt Purchase



Just a quick e-mail to say we had both castles up at the weekend for the first time and we are really pleased with them, they exceeded all expectations, we love the colours, design and build quality. But most importantly the kids loved them as well. Here's hoping to a successful new venture and hopefully we'll be ordering some more castles from you guys in the not so distant future.


Lee Hodge



Have just had a chance to inflate the Wrecking Ball for the first time. Great piece of kit!! I will be in touch soon regarding Assault Course.


Mal Newtownabbey



I came to the giant inflatable show this weekend, it was nice to see you in person and very informative. I made a purchase of two inflatables thanks very much for all your advice we found it very useful.


Luke Bingham Barnsley



We have recived the goods... And they are all perfect. Thank you for a fine job. Future orders will be with full confidence to your quality.


Venlig Hilsen, René Kaup



My girlfriend and I brought 3 castles from you in December. Firstly we want to say a huge thank you to you and your team! The castles are fantastic - exactly what we needed to get ourselves up and running! Really happy with the quality of all the extras we feel chuffed that we got ourselves a really good deal! Also, we watched your DVD! Very informative! Thanks for your time, hope you and the family had a good Christmas


Steven and Lorna



Thank you so much for everything; you and the team have been amazing. When we make our first million we will remember you!


Neil



Bouncy castle arrived today and its absolutley "PERFECT" thank you. My daughter is going to go "NUTS" when she sees it. Thanks also for a really quick delivery.


Sally King



I just wanted to send a quick message to say a huge thank you for my latest delivery - a moonwalk and ball pool. They have excelled my expectations and I have become the envy of the street. I made these purchases to increase sale and interest in my business I shop-4-potential. Part of my business involves making toys and games for children with Autism.
Thank you once again.


Sandie Evans



Having just taken delivery of my first Pineapple Leisure 12'x12' bouncy castle 3 months ago I was amazed at how strong yet light and easy to transport the unit was.
I have been buying inflatables from British companies who import Chinese made castles, I am not able to work with these as they require 2 people to lift them and set them up, which meant I had to employ someone to work with me to assist with delivering the 12'x12' bouncer and when wet I calculated it weighed over 90kilos. (It was an awful waste of money and time and set my business start up back a year!)
i have only checked one of my Castle's and I have to say I am over joyed with the finish. It's great, you have made me very happy. I will check the other two later on today, or tomorrow. Thank you so much.. and thank you for the games. I look forward to purchasing a slide in the very near future.


Stewart Berkery



A joy to deal with, both price, quality, artwork and aftercare.


Steve, Sam's Castles, Walsall.



I received lots of advice and help from Andy when starting my business. It was all new to me but Andy and his team made it straightforward. Great products, great service! Thanks for all your help guys.


Stewart, Bouncearound, Malaga, Spain.



I was dubious ordering a disco dome from Pineapple at first, as I live so far away in New Zealand, however I had no problems and the import went smoothly. I had regular contact with Pineaple, getting e-mails and keeping in touch. I am very, very happy with our dome and glad I bought from Pineapple Leisure.


Mark Jackson, New Zealand.



The training, advice and guidance I got from Andy was so valuable to us when setting up. The expert knowledge and understand of the market that Andy had was massive! The DVD was really helpful as we could go over the tips and advice again. We will definitely be back for more.


Larry Martin, Co. Meath, Ireland.



Smashing bouncy castle and advice, we appreciated all the help. See you soon for another!


Gerry Nolan, County Offey, Ireland.



The best slide we have ever seen made, we wish we had come across you earlier. The business guide you gave us as been really useful, and having a website and adverts in with the price was a saving we were grateful of.


Mark Barrows, BJ Leisure, Wolverhampton.

Fantastic Quad track, I didn't think I would get the delivery quick as I only spoke to someone at 9.00pm on Wednesday night, so thanks for getting it to me for Friday morning. Great service!


Lee, Mudmax, Walsall.



Always good honest advice, Andy never tries to sell you something that you don't need and he is always on the end of the phone to give more advice if needed. I was made to feel like a valued customer and it was the first time I had purchased from Pineapple Leisure.


Peter Stanworth, Shrewsbury.



We took delivery of 15 castles, 6 months ago. We are from Lagos, Nigeria. The castles look great and the children love them. We will be back for more.


Ade Williams, Lagos, Nigeria.



I was sceptical at first as Pineapple Leisure had low prices. After watching their corporate DVD and seeing that they do bulk buy, and that they clearly were very professional I placed my first order, and was very pleased. The sumos and the castles were great and I gladly recommend Pineapple to other people in the business.


Tony May, Swords Dublin.



Being based in Switzerland we had e-mailed lots of British manufacturers. Pineapple Leisure responded promptly, and were very helpful, efficient and professional. We have had our inflatables for 6 months now having carried out over 150 hires, and had one in daily use at our gym. We have found the products to be first class!


J Marc Nagy Baby Gym, Switzerland.



Thank you for your on time, fast delivery. The kids loved the castle and we were very impressed by the quality especially as we had paid well under our budget on the price


www.esporta.co.uk Esporta, Northampton.



We have placed a further order and have sent payment by BACs today. We are very pleased with the product and happy at your kind offer of free bungee cords, thank you very much. We are looking forward to good future co-operation with Pineapple Leisure


Wolfgang, Austria.



I took delivery of a slide which was smaller than I had originally imagined it to be. I called Andy, and talked to him about it. I didn't expect he would be able to offer any help as it was the exact slide I had ordered, I had just visualised it differently. Andy was fantastic and arranged for us to exchange it for a larger one within 7 days. Cheers Andy, I owe you one mate!


Shaun Kett, Limerick, Ireland.



Great bungee run and soft play. The bookings have been rolling in from the free website from Pineapple, I will call you for more items soon!


David Wennersdahl, Sweden.



Wanted to say how pleased we were with our units passing their rpii inspection the other weekend, All three of our units passed with flying colours and were very happy about that :)


Andy & Natalie



The castle is doing great on our family days, it is a big hit!


Matt Bedbie, The British Army, Naples, Italy.



My kids love the castle and the artwork looks brilliant, thank you for all your help.


Vijay Singh.



We are so happy with our castle and very pleased that you got it to us as quickly as you did


Carlie Webster, Queensland, Australia.



This is our 4th castle from you guys. We are really pleased with the quality and value for money. We had no experience when we came to you but have followed the information and training that you have given us and it feels great that we have built this business up from nothing. We will be back for more after Christmas, Happy New Year.


Sue Kelly, Tasmania, Australia.



Thank you for the quick delivery of the castle we ordered. It looks great, we are really pleased.


Lowes White, 33 Squadron, Abingdon.



We received our bouncy castles 3 months ago here in Spain. We have been busy with parties since they arrived but we wanted to let you know that we are delighted with the artwork and the workmanship. Muchas Gracias


Rafael Mijido, US Air Force, Seville, Spain.



Andy, thank you! The softplay pieces and the obstacle course are doing very well in our play centre. I will be calling you in June to order more.


Phillipos Chattalas, Cyprus.



The adult castle is top quality, cheers.


www.sjenterprises.co.uk Stephen Warburton, Chorley.



The slide combi you supplied is great, we are very pleased.


Families Office, The Royal Military Academy, Sandhurst.



Just wanted to update you on Saturday evening's concert and once again to thank you for your generous contribution. This helped contribute to what was a very successful evening. We had over two hundred people in the audience and around 40 participants all told. The Telfordaires Barbershop Harmony Chorus, vocalist Mandy, the Windsor Singers, Karl Memphis - Elvis tribute and the Morningside Ladies Choir, all gave of their time for free.
Compeered by Ron Braid and with a target of £1,000 we actually have exceeded £1,800 by way of donation, ticket sales and the raffle. With a little more to come in from tickets and a few other bits and pieces, who knows, we might even hit £2k! All proceeds go to the British Heart Foundation Telford Echo Appeal to fund life saving equipment for the Princess Royal.



Once again Andrew, many thanks for your individual contribution and I will keep you posted about the final tally.


Geoff, Telfordaires