Manufacturers of quality Bouncy Castles & Inflatables
SALES LINES OPEN 7 DAYS 9AM - 9PM
01952 585859
01 5262584

"Used over 200 times a day in our busy play centre. Never breaks!"
Baby Gym, Switzerland
"Our families love the castles."
British Army, Naples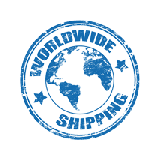 Job Vacancies

EXPERIENCED SEWING MACHINIST REQUIRED
Person to join a busy and fast paced team is required. Good pay rate and incentives and bonuses, you will be sewing our inflatable play products at one of our manufacturing units on Halesfield in Telford, Shropshire.
Experience with sewing inflatable play equipment is an advantage.
Call 01952 585859 or e-mail your C.V. for the attention of Sharon at info@pineappleleisure.com
We look forward to hearing from you.
---
DELIVERY DRIVER
Delivery Driver required to deliver, set up and collect bouncy castles. Saturday's and Sunday's. Working delivering and setting ul in the mornings and again later in the afternoon, collecting them in again. Need experience of driving a van, and to be physically able to move the inflatables around on the trolly provided in and out of the customer's gardens.
Good rates of pay and benefits.
Email your name and telephone number to receive a call back for a telephone interview.
---
ARTIST
As we are expanding we require an additional Artist to hand draw and paint our inflatable play equipment. Applicants will be painting characters, party themes etc. (Please take a look at this website to get an idea of the standard).
Great rates of pay and bonus and lots of overtime working in a great team environment with a forward thinking market leading company whom are expanding year by year.A positive attitude is a must.
Please write for further details to Sharon : info@pineappleleisure.com
---

DELIVERY & SET UP DRIVER REQUIRED
Person required to work within busy team. The duty is to delivery, set up then collect; bouncy castles/slides and other inflatable play products within our hire area in Shropshire. Excellent time keeping essential. Saturday and Sunday (delivery and set ups from around 8.30am – 12.00 noon the rest of the afternoon free until collections that start around 4pm – 6.30pm approx.)
Full driving licence, preferably clean with experience of driving a long wheel base transit. Our van insurance specifies over 25's only on the policy. This is a seasonal post, commencing in a couple of weeks.
Rate of pay dependent on units delivered and hours worked.
Full training on the set up and pack away element of the position. The inflatables are transported via trolley once rolled and packed away by the delivery driver. Please note that there will be some manual handling of the inflatables getting them in and out of the van.
Email your details to apply to info@pineappleleisure.com

Bouncy Castle Sales is a brand name within Pineapple Leisure Ltd
All rights reserved copyright 2003/19