Leading UK Manufacturers of
Quality Bouncy Castles & Inflatables
Sales Lines 7 days, 8am-10pm
01952 585859
01 5262584

Manufactured to BS EN 14960; PIPA compliant

"Used over 200 times a day in our busy play centre. Never breaks!"
Baby Gym, Switzerland
"Our families love the castles."
British Army, Naples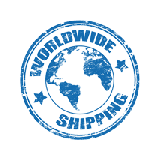 Bouncy Castle Buyers Guide
10 Point Buying Checklist
Check that the company can offer you a full range of services (and check out what's on offer from us at Bouncy Castle Sales!)
If you are new to the business or even small and expanding, you want to make sure you make the right move when purchasing your next inflatable. For this reason, following feedback and requests from our customers we have compiled the following guide for you to refer to when placing your next order - be it with ourselves or with another company in the marketplace.
Check that the company offers sound advice and guidance from their own real life experiences within the hire business. Basically if they have personally done it and made a success of it they will be much more qualified at giving advice than a faceless website company simply connected to a telesales person who is probably more accustomed to selling barbecues and lawnmowers! Check that they have first hand experience and can demonstrate it to enable you to go on and achieve first class results.
Check that the company can offer repair and testing at their factory where you can personally take your units to and know that they are in good hands! There is no point simply dealing with "middle men" - check that you are placing your order with a company with years of experience with inflatables who you can rely on.
It is important to check the number of anchor points on a unit, if in doubt get in touch with the manufacturer. We are happy to get this confirmed and double checked, to make sure.
Check that the company offer flexible viewing appointments, do they understand that you may operate your business part time along with other commitments (ie job, children) therefore you may need an "out of hours" appointment. Do they offer a seven day viewing facility if required?
Check that the company is viable - for example are they part of a group of companies? you want to know that you are placing an order with a company who are actually going to be around next week, and that your castle really will be delivered!
Check what you are actually paying for - if the price is high - it doesn't mean the quality naturally is! Chances are you are paying for massive overheads and directors salaries - if the company isn't part of a group this will generally mean that all of their income is derived from the sales of their inflables so that means higher prices for the consumer.
Check that you will be getting a comprehensive support pack, with an authentic safety certificate in the name of the company you are buying from. Does the pack include vital pieces of business advice like fast track marketing to accelerate your business.
Check that the company can offer you a "Trade In / Part Exchange Programme". Are they customer focused enough to offer this service to assist their customers in upgrading their stock?
Check that the company has membership to relevant professional bodies.
WE CAN OFFER YOU
ALL OF THE ABOVE
AND MUCH, MUCH MORE!
 
BEFORE YOU BUY YOUR NEXT INFLATABLE
GIVE US A CALL
WE WILL QUOTE YOU ON ANY INFLATABLE ITEM
AND OFFER YOU AL OF THE ABOVE AND MORE!
---