Manufacturers of quality Bouncy Castles & Inflatables
SALES LINES OPEN 7 DAYS 9AM - 9PM
01952 585859
01 5262584

"Used over 200 times a day in our busy play centre. Never breaks!"
Baby Gym, Switzerland
"Our families love the castles."
British Army, Naples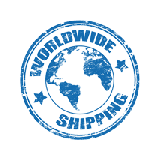 Bouncy Castles Hire Business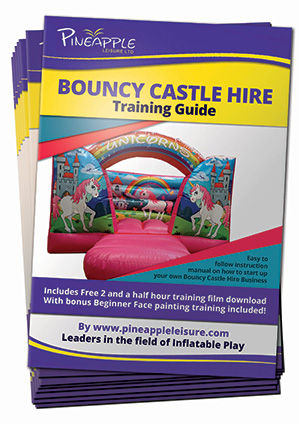 At Pineapple Leisure we have a wealth of knowledge and experience of how to start up a bouncy castle hire business.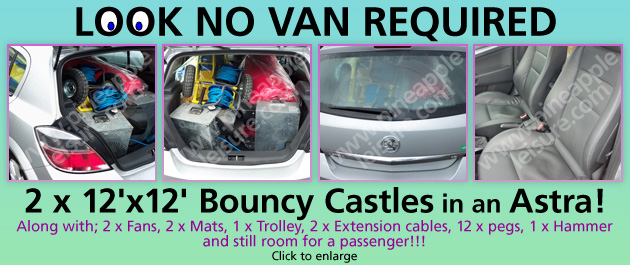 We actually started our own bouncy castle hire business with one bouncy castle on hire and now many hires later along with several years, and several million pounds in turnover we have an established company who supplies more inflatables in Europe than any other manufacturer!
This in-depth, first hand experience enables us to be able to fully understand this market. Which means we can manufacture the correct items for the current market and advise our customers on what works best, and importantly what fits best in their budget.
Not only do we give product advice, and basic instructions, we give in-depth marketing advice for how to market your bouncy castle hire business in the 21st Century, for small amounts of money, and also in many cases for free!
You can call on 01952 585859 we take calls from 8am until 11pm, 7 days a week, 364 days a year. We can book an appointment for you to visit, and we can talk you through step by step over the phone.
We will only sell you what you want and need, we can help you get your business off to a flying start so you don't make costly mistakes. When you buy from us you get quality goods at an affordable price, plus you save money on all the items we give you for free and you gain massively from all the advice we can give you to save hundreds of pounds in marketing and time.
Give us a call we will talk you through it all!
www.pineappleleisure.com
---


Bouncy Castle Sales is a brand name within Pineapple Leisure Ltd
All rights reserved copyright 2003/19