Manufacturers of quality Bouncy Castles & Inflatables
SALES LINES OPEN 7 DAYS 9AM - 9PM
01952 585859
01 5262584

"Used over 200 times a day in our busy play centre. Never breaks!"
Baby Gym, Switzerland
"Our families love the castles."
British Army, Naples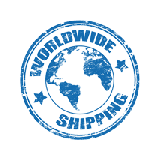 Latest News
Inflatable trade show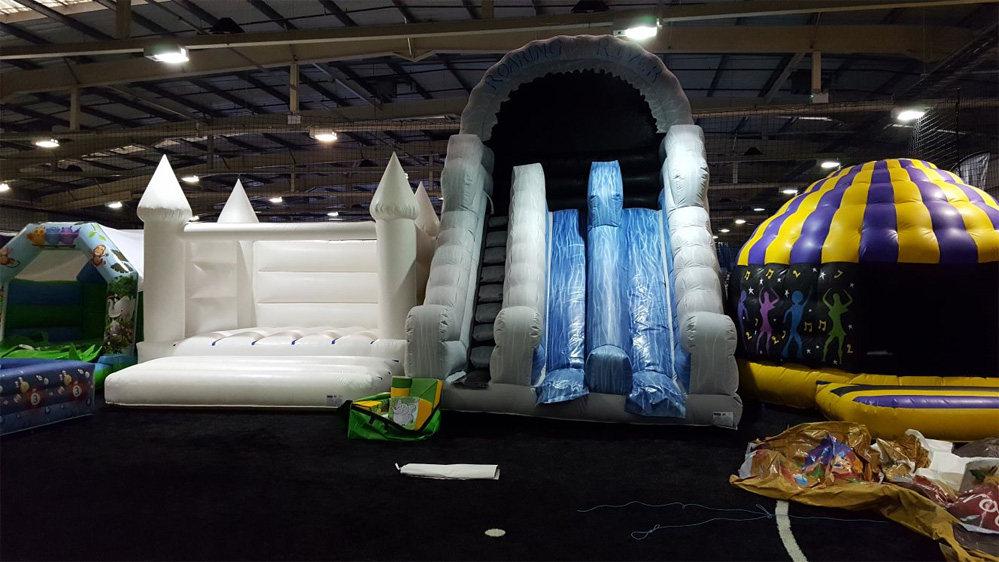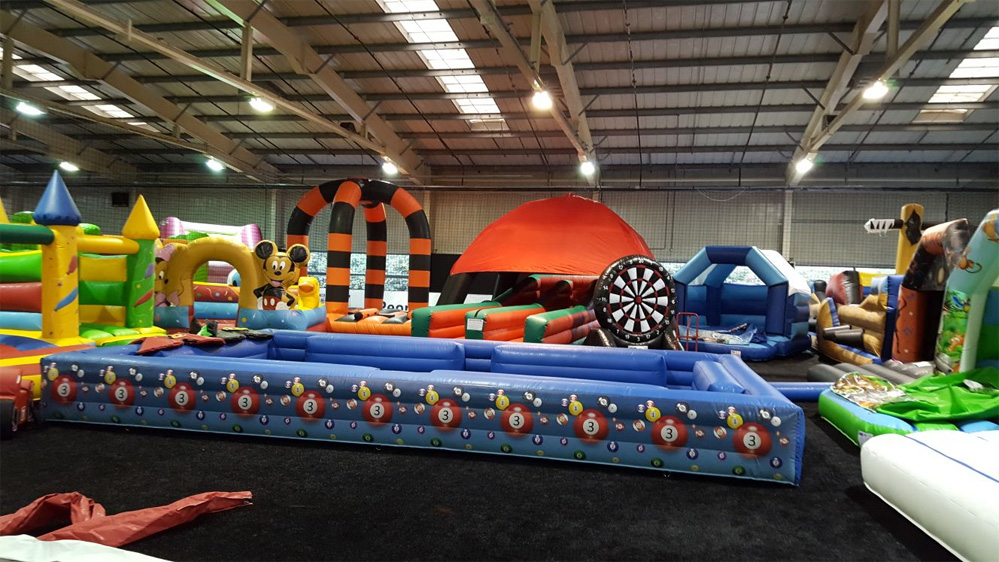 December 2016
We would like to wish all of our customers a Very Merry Christmas and a Happy New Year.† Thank you for all of your support in 2016.† We have been pleased to have brought you many designs and themes in 2016 and look forward to 2017 with new digitally printed artwork and new designs.† Keep a close look out on our website and check out our newsletters when they arrive for special offers and promotions.
September 2015
To keep up with the growing demands over the last 6 months we have doubled the size of our operation. We have expanded into another factory now occupying over 15,000 square foot of production space!
We have doubled the number of sewing machinists we have on our staff and by May 2016 we intend to be operating on a 7 day delivery turnaround if items are not in stock.
We would like to thank all of our new and existing customers for the loyalty we have been shown over the past 15 years. As a company we are as enthusiastic today as on the first day we started and intend to grow and continue to be the UKís number 1 supplier of inflatables.
We pledge to continue to design and inspire with new products and to push prices lower ensuring we help our customers be successful.
Andy & Sharon
The Directors
www.pineappleleisure.com
May 2015
We have now launched our much awaited for DISCO DOME ! Which includes Bluetooth Speaker and Disco lights launched on a special offer price!! Checkout our Disco Dome and You Tube video now!
April 2015
If you havenít already done so take a look at our Inflatable Pub page - these inflatable marquees have massive hire potential Ė order now at our introductory prices.
February 2015
Our first show of the year at K2 Crawley, a massive thank you to our loyal customers who came down and looked at what was on offer.
January 2015
Happy New Year to all our customers old and new! Get in touch early in the year to place your orders so you can get your brand new hire items photographed and online on your websites and Facebook ready to go. Remember birthdays happen every day of every year! We have begun our expansion into the new manufacturing unit, which will double our capabilities in 2015 to meet demand for our priced right amazing products. We pride ourselves on listening to our customers' needs so if you are after a particular package or theme etc, drop us a line and we will do our utmost best to deliver it to you at a great price.
December 2014
Plans are in the pipeline for us to begin expanding into another manufacturing unit next month. Watch this space for more news! What a great year 2014 has been! Remember to watch out for our newsletters in 2015, with our special offers on to all our valued customers who have signed up to our newsletters. If you haven't already signed up send us your email address to info@pineappleleisure.com and ask to be added to the list - that way you won't miss a deal.
September 2014
Very busily working to build the quality units our customers are expecting. Thank you for the lovely testimonials - keep them coming! Take a look at our Testimonials page when you get a moment.
July 2014
We are very pleased with the new themes we have bought to our customers, look out for the new editions to our range; click on our bouncy castles catalogue page now!
18th April 2014
Further expansion at Pineapple with the addition of another mezzanine floor to accommodate more machinists to keep up with demand for our product.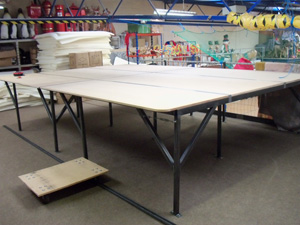 24th March 2014
We are pleased to have supported local charity Balls to Cancer by us donating them a bespoke bouncy castle with fan to enable them to raise thousands of pounds, whilst raising awareness of this issue.
We are proud and pleased to have been in the position to assist this charity for men!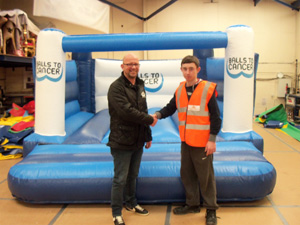 1st March 2014
Remember, our sales lines are open 7 days a week until 10pm. You can call or e-mail for advice and guidance on the best inflatables to buy for your budget and the geographical area you live in. You can visit our showroom for a viewing appointment to purchase from us. We have been in this business for over 15 years now and can give you advice from personal hands on experience!!!
Sunday 23rd February 2014 - IRELAND SHOW
We are exhibiting across the water for our Irish customers this week. See home page for full details of the venue. Free parking, stock available to take away!
Sunday 16th February 2014 - SOUTHERN SHOW
Our roadshow continues...this week we are exhibiting in the South. Check our home page for full details of the venue. Families welcome.
Sunday 9th February 2014 - MIDLANDS SHOW
Kicking off the new season with our Giant Exhibition, all indoor with free parking. A big thank you to our supporters of the show today. If you missed this show we have another in the South next weekend.
MARCH 2010
Thanks for the feedback on Bouncy Castle Weight; from some of our customers We are pleased that our customers are happy with the weight and do acknowledge that there are poorly designed chinese imports on the market at the moment that weigh in very heavily and require a 2 man lift. We understand that the vast majority of clients who buy from us operate alone so heavy units are out of the question for them, particularly if they get some of the English rain on them to make them heavier during a hire.
We are as usually keeping this one of the factors we bear in mind with all our designs, keeping them high quality for the right price, fitting in with the needs of our customers. So do keep e-mailing us your suggestions so we can get our products to meed all your needs. Here is to a bright and sunny April for us all.
FEBRUARY 2010
Many thanks to all the visitors at our show in Glasgow. The welcome was overwhelming!! If you missed us on Saturday in Glasgow give us a call and quote "glasgowshow" and we will give you a superb price!!
Apologies to our Irish customers for us not being able to return to Athlone/Dublin again as planned due to massive manufacturing schedules. However call us and we will give you our show price, just quote "Athlone / Dublin show" and we will give you an unbeatable price!!
New Date for your diary.... Date Announced for next Training Workshop Saturday 20th March. If you are looking to set up in this business, or if you are new to the business and you want to accelorate your pace and beat the competition our Training Workshop is a must for you.
Every person who attends the workshop receives a FREE WEEKEND BREAK! The workshops are very well attended and we only offer limited spaces so that each individual receives maximum attention to their needs. So call or e-mail now to check if there is still available space.
JANUARY 2010
January 30th - The Pineapple Leisure roadshow for 2010 commences, a warm invitation and welcome is extended to old customers and new. We will be annnouncing further details of The Bouncy Castle show in 2010, which will be a show not to miss!
We are pleased to announce our Dublin Show and Glasgow Shows. Check this space for updates for our shows, dates and announcements.
2009 ROUND UP
from Pineapple Leisure LTD MD
Firstly thank you to all of our customers, old and new it has been a tough year with many manufacturers going out of business. However, with our competitively priced units we are pleased to say we are still here. It is a World Cup year so it is going to be a big year for our industry so why not invest in a red bouncy castle with inter-changeable artwork, one being in the St. George's cross theme. I predict that YOU WILL MAKE MONEY from this!! Please remember we are always a phone call away for any advice needed and look forward to serving our existing and new customers in 2010.
DECEMBER 09
Pineapple Leisure send 2 more members of staff onto the RPII Training Day, with both of the staff member following this training up with the RPII exam in a few weeks.
NOVEMBER 09
A big thank you is extended to Ireland for the marvelous welcome Pineapple Leisure received, especially to the visitors to our Irish Exhibition. The visit was predominantly for Pineapple to meet up with their Irish customers, to touch base and say thank you for the business.
Pineapple Leisure launch a new year round hire product "Vibe Fitness Plates". These exercise units are simple to store, deliver and install. They offer state of the art vibration technology which rapidly contract muscles, burning calories and building muscle and bones. 10 minutes on the vibe machine equates to 1 hour of regular exercise. Many hire companies have added Vibe Plates to their portfolio of hire equipment, and the feedback from them has been fantastic. We have been pleased to be able to respond to our customers request for more winter and all year round products.
OCTOBER 09
John Simmons (one of the composers of EN14960) visits Halesfield factory for the day. The day went very well and a very complimentary letter was sent following this visit to the PIPA committee.
SEPTEMBER 09
Pineapple Leisure hold their first Christmas inflatables show at Halesfield factory. Pineapple Leisure were one of only 2 inflatable manufacturers to exhibit at the prestigious Leisure Industry Week at The N.E.C. in Birmingham. Hundreds of visitors had the opportunity to look at the items on display, remarking on the quality and fantastic value.
JULY 09
Pineapple Leisure Ltd hold another successful working Open Day, customers were invited to go inside the Halesfield factory and see the state of the art equipment and see the inflatables be built from the raw materials.
JUNE 09
Pineapple Leisure sponsors a local event for the British Heart Foundation, this particular charity has close ties to the directors of Pineapple.
APRIL 09
A large shipment leaves Pineapple Leisure this month for New Zealand, increasing our already large worldwide exposure.
FEBRUARY 09
A big "Thank you" to all our of Irish customers both existing, and new who visited us at our shows in Dublin and Limerick, your custom is valued and appreciated!
JANUARY 09
Pineapple Leisure are holding a giant inflatable show in Dublin on Sunday 25th January between 10.30am - 3.30pm in Blackrock, Co. Dublin. This will be the largest show by a UK manufacturer in our industry at any time in Ireland.
DECEMBER 08
The directors of Pineapple Leisure Ltd would like to wish all customers old and new a very Merry Christmas and a Happy New Year and also a big thank you to our customers for there greatly appreeciated business during 2008 making it our most succesful year ever.
AUGUST 08
www.pineappleleisure.com corporate DVD is launched with great reviews. As a largely mail order company we realised that it was important to let our customers "take a look behind the scenes" and get a better insight into who they are buying from, which is why we are happy to have invested in this project for the benefit of our customers.
SEPTEMBER 08
www.pineappleleisure.com launch their new "high quality, low price range of inflatables" All now as standard having reinforced steel anchor points, higher grade webbing on stress points and inverted seams.
www.pineappleleisure.com attended the L.I.W. (Leisure Industry Week) at the NEC in Birmingham, showcasing our new high quality inflatables. Customers old and new were amazed by the high quality and workmanship.
www.pineappleleisure.com invest in research to help hirers fight against the "Credit Crunch" articles published and made available to hire companies to use.
OCTOBER 08
www.pineappleleisure.com send out 2500 Corporate DVD's free of charge to bouncy castle hirers, a first for this industry.
www.pineappleleisure.com begin their annual Autumn Sale. Remember to be quick as the low prices are for a limited time, while availability lasts.
www.pineappleleisure.com would like to thank all our customers for making september our busiest september ever.
---
Quote from Wikipedia - a much used online encyclopedia
"Hand-painting is more durable as the paints tends to last longer in water, rain and handling than printouts. It is also better for 'cartoon' style images, which is the norm on children's inflatables."
---


Bouncy Castle Sales is a brand name within Pineapple Leisure Ltd
All rights reserved copyright 2003/19