Manufacturers of quality Bouncy Castles & Inflatables
SALES LINES OPEN 7 DAYS 9AM - 9PM
01952 585859
01 5262584

"Used over 200 times a day in our busy play centre. Never breaks!"
Baby Gym, Switzerland
"Our families love the castles."
British Army, Naples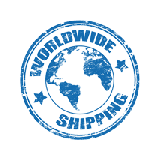 Pineapple Leisure Bouncy Castle DVD
FREE TRAINING DVD WHEN YOU PURCHASE AN INFLATABLE PLAY UNIT FROM US!!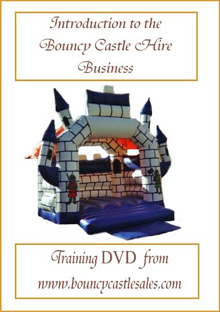 We have recorded one of our Training Workshops giving advice and guidance on how to be successful as a Bouncy Castle Hirer. Some of what is included on the DVD is;
Overview of Manufacturing Process
How to Safely Set up a Bouncy Castle
How to Pack Away
Daily Use Checklist
The Rules when inflatables are in use
How to Clean your inflatable
How to Carry out an Emergency Repair
Hiring out including; Hire Agreements, Talking to Customers, How to Get the Booking, Pricing
Useful Contact Lists including Public Liability and Insurance Brokers
Marketing Your Business, Marketing Ideas, Business Diversification, Do's and Don'ts List
Troubleshooting.
The DVD shows a training course in progress and is a real life, no frills portrayal of the business, including its pitfalls.
There are bonus scenes from a Facepainting Company and a short interview with a successful hirer. If you are serious about going into the bouncy castle business, or maybe you are already in it this is a must have to help your business progress. Remember you get to study and view this in the comfort of your own home!
Notes about the training workshop coach
The trainer who is taking the Introduction to Bouncy Castle Hire Workshop, and who appears on the training DVD has a wealth of knowledge and experience within the bouncy castle business and here are some details on him:
Over a decade of working knowledge within this field
First hand experience with inflatable Products, Customers, Suppliers etc
Successful Entrepreneur having built a reputable inflatable business from nothing to turning over 1.2 million
Military background trained in coaching, leadership and motivation
Blue Chip Corporate Sales experience being number one UK Sales Executive achieving higest ever record and beating all sales targets
Our trainer is running these workshops to provide you with the skills and knowledge to start your own business, or accellorate your existing business. If you attend one of our courses, or buy our Training DVD we are sure you will not be disappointed. We have had tremendous feedback from all of our customers who time after time say "this is the best money I have ever spent", "I am so glad I took the plunge and came on the course", and "all my questions have been answered and now I am confident after having had the opportunity of handling the bouncers and have had the training."
If you are considering entering the business of hiring bouncy castles our training is designed to help you. We are the only company in the world who have pioneered this industry specific training, so get with the best, get the knowledge and understanding and start increasing your earning potential today.
*Offer applies to all "new customers" to this particular insurance company.
---
The Training DVD is also available for sale as one of our exclusive accessories.
Bouncy Castle hiring training DVD
Cost is £9.99 plus £2.50 postage and packing
(This product is non-refundable as it can be copied)
---
Buy this hard copy information guide for £9.99 plus £2.50 postage and packing

Information guide: Buy Now £9.99 - Bouncy Castle Hire Business Information Pack plus £2.50 postage and packing
Total £12.49
(This product is non-refundable as it can be copied)
Information guide: Buy Now at half price when purchasing our Training D.V.D. for £9.99 - Bouncy Castle Hire Business Information Pack
Total with DVD is £19.95
(This product is non-refundable as it can be copied)
When you purchase our Training DVD you qualify for a 10% Discount* on Bouncy Castle Insurance as a VIP customer of ours. Telephone to order your copy of the DVD today or order on-line and save money on your public liability insurance also.

Bouncy Castle Sales is a brand name within Pineapple Leisure Ltd
All rights reserved copyright 2003/19