Manufacturers of quality Bouncy Castles & Inflatables
SALES LINES OPEN 7 DAYS 9AM - 9PM
01952 585859
01 5262584

"Used over 200 times a day in our busy play centre. Never breaks!"
Baby Gym, Switzerland
"Our families love the castles."
British Army, Naples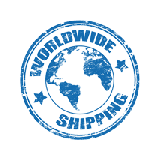 Pineapple Leisure Bouncy Castle Finance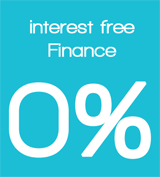 BEFORE APPLYING FOR CREDIT PLEASE NOTE THE FOLLOWING:
We are pleased to be able to offer our consumers 0% Finance on some of our products.
Please take a look at our notes below, before applying.
PLEASE CHECK YOU ARE ELIGIBLE BY READING THE FOLLOWING BEFORE APPLYING. PLEASE NOTE: FINANCE IS NOT AVAILABLE FOR SELF EMPLOYED PEOPLE. ONLY EMPLOYED.
A £24.99 ex VAT ADMIN FEE APPLIES. Payable to Pineapple Leisure Ltd.

IT IS ESSENTIAL TO HAVE A GOOD CREDIT HISTORY WITH NO LATE PAYMENTS DEBT RELIEF ORDERS, CCJ's, IVA's OR BANKRUPTCIES.

1. We need a full list with each product code of all the items you require e.g. inflatable, fan, pegs, mats etc. in order to process your application.

2. You need to be able to ensure you can afford the finance before applying.

3. We offer up to 12 months interest free finance, to suit your needs.

4. 0% Finance is for consumers only.

5. 0% finance is not available on our starter packages.

6. The goods ordered on finance must be delivered to the address that finance is proposed to and granted to.

7. The finance is subject to terms and conditions and is subject to status.

8. That applicants must be 18 or over and either employed at least 16 hours per week or retired and receiving a private/company pension.

9. That you must be a permanent resident and be able to supply a UK history address of at least 3 years.
To find out more please email your contact details below along with the product you are interested in buying and a member of our team will contact you with further information on how to apply. The application form takes just a few minutes to fill out and generally a decision is available within a few minutes, unless a referral is required by the lenders for more customer information.
Finance enquiry

I CONFIRM I AM EMPLOYED.  I AM NOT SELF EMPLOYED.  AS THIS FINANCE IS ONLY AVAILABLE FOR EMPLOYED PEOPLE.
---

Bouncy Castle Sales is a brand name within Pineapple Leisure Ltd
All rights reserved copyright 2003/19