Manufacturers of quality Bouncy Castles & Inflatables
SALES LINES OPEN 7 DAYS 9AM - 9PM
01952 585859
01 5262584

After Sales: 10am - 4pm Mon - Fri

"Used over 200 times a day in our busy play centre. Never breaks!"
Baby Gym, Switzerland
"Our families love the castles."
British Army, Naples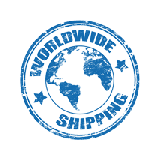 COVID-19 Statement 

We write to update all of our loyal customers during these unprecedented times. Our absolute best wishes go out to you and everyone who has been affected by this terrible virus.
The safety and wellbeing of our customers, employees and suppliers is our main priority. We are following the Government's recommendations on what to do at this time. With heightened sanitation in place, and armed with gloves, masks, sanitising hand gel, regular washing and practicing social distancing, we are continuing on. We strive to ensure minimal disruption to our normal service in support of our customers' businesses.
We are a well-established business with a robust supply chain and substantial warehousing capacity and stock. Working alongside our logistics partners, all of our orders are being satisfactorily manufactured and deliveries are being successfully carried out.
However, as this is a fast-evolving situation, we will continue to actively monitor it, so please review our website regularly for updates. Understandably, certain working methods may be subject to change in line with the advice we receive, but as much as we're able, it's BUSINESS AS NORMAL.
We wish you all well, and we assure you of our commitment to supporting your business throughout this virus outbreak, and we sincerely thank you for your custom. It's the kindness and support that we afford each other that will help us get through this together.
Warm wishes
All the team at Pineapple Leisure Ltd

Bouncy Castle Sales is a brand name within Pineapple Leisure Ltd
All rights reserved copyright 2003/20