Leading UK Manufacturers of
Quality Bouncy Castles & Inflatables
Sales Lines 7 days, 8am-10pm
01952 585859
01 5262584

Manufactured to BS EN 14960; PIPA compliant
View 2IN1 Larger

Conforms to BS EN14960 2013

PRODUCT DESCRIPTION & SPECIFICATION
CODE: 2IN1
PRICE: £799.00
COMES WITH COPY OF OUR MANUFACTURERS PRODUCT AND PUBLIC LIABILITY INSURANCE - THIS IS AN ESSENTIAL INSURANCE THAT IS COMPULSORY AND EVERY MANUFACTUER HAS TO HAVE. (HEALTH & SAFETY NOTE: NEVER BUY WITHOUT A COPY OF THIS DOCUMENT)
Deluxe Commercial 2 in 1 Inflatable. Size: 6'6H x 8'W with 69 Screen. New for 2021. Multi Play Units. The inflatable has a 10 Year Manufacturer's Warranty. Front side - NERF SHOOTOUT, 3 different colour options available, Players get to enjoy the fun shooting game aiming at the floating ball targets. (Guns not included) Reverse side - MOVIE SCREEN THEATRE After dark the reverse of the screen becomes an amazing Movie Theatre! Included is
Inflatable cinema screen 8.6ft wide x 6ft high
Screen size 69 inches
Free DVD player
Free quieter blower
Free wireless projector
Free wireless speaker
Free projector stand
Was £899 now £799

FOR HIRE COMPANIES TO USE -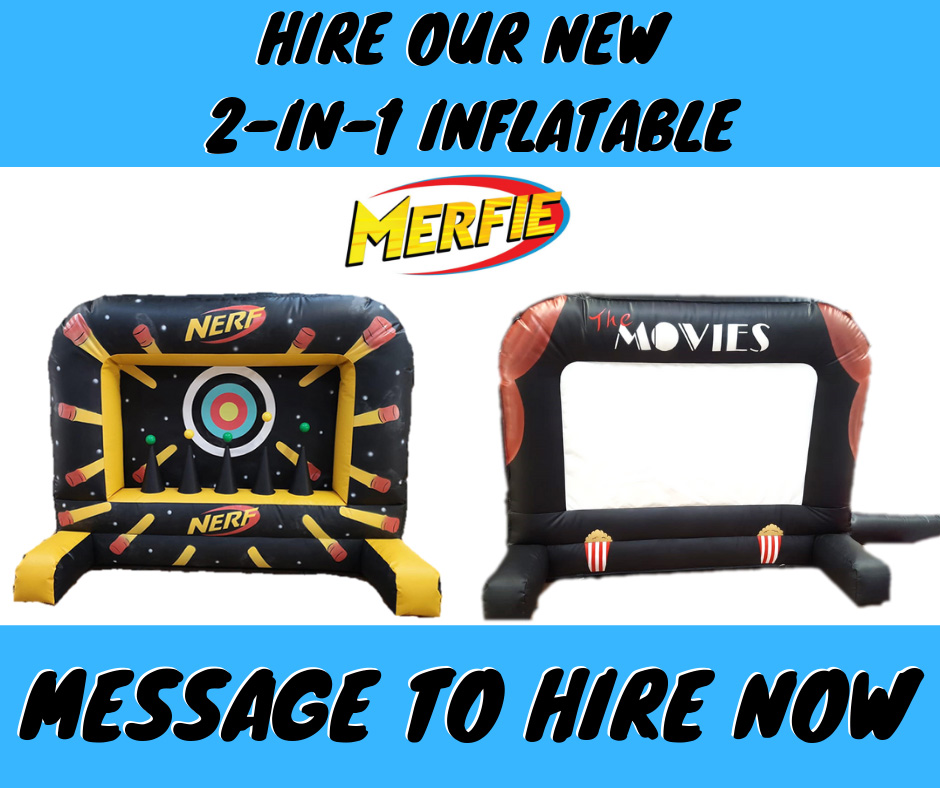 MERFIE HIRE VIDEO CLIP. We are providing this Merfie Hire graphic and video clip to hire companies so that they are able to promote this product and get hires. You can put this on your website and media channels right now - this will help you get bookings before you order your Merfie from us!
PLUS YOU GET...

This is a super product, if you would like to order it call 01952 585859
or click PAY £200 DEPOSIT NOW to order!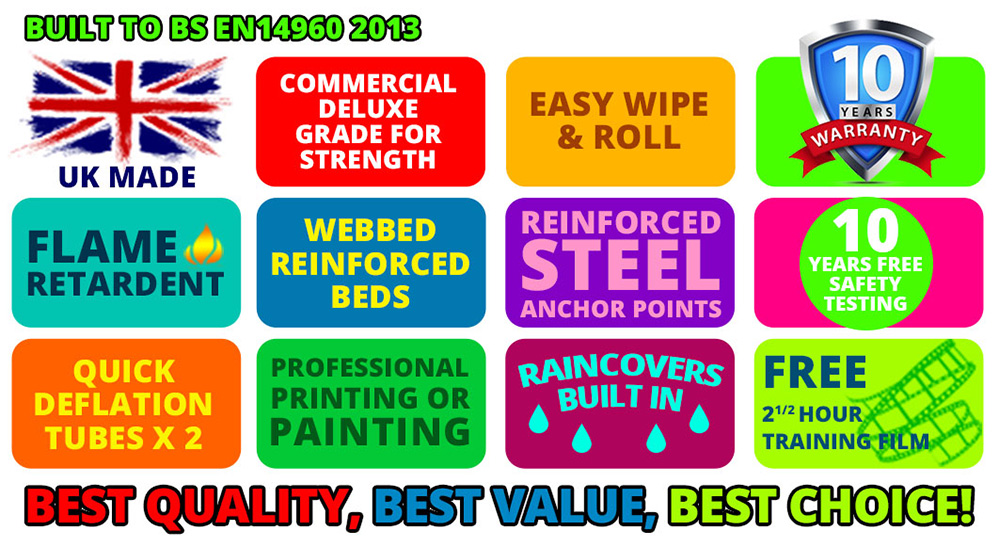 Bouncy Castle Sales Company
All rights reserved copyright 2003/21