Manufacturers of quality Bouncy Castles & Inflatables
Sales Lines open 7 days
9am-9.30pm
01952 585859
01 5262584
Search site


"You are a great charity supporterss, even donating on Christmas Eve to the homeless in person."
Steve, KIP Project Wellington.
"Thanks for your kind donation"
Help for Heroes.
"Thank you for your many donations"
British Heart Foundation.
BOUNCY CASTLE & SOFT PLAY TRADE SHOW WEMBLEY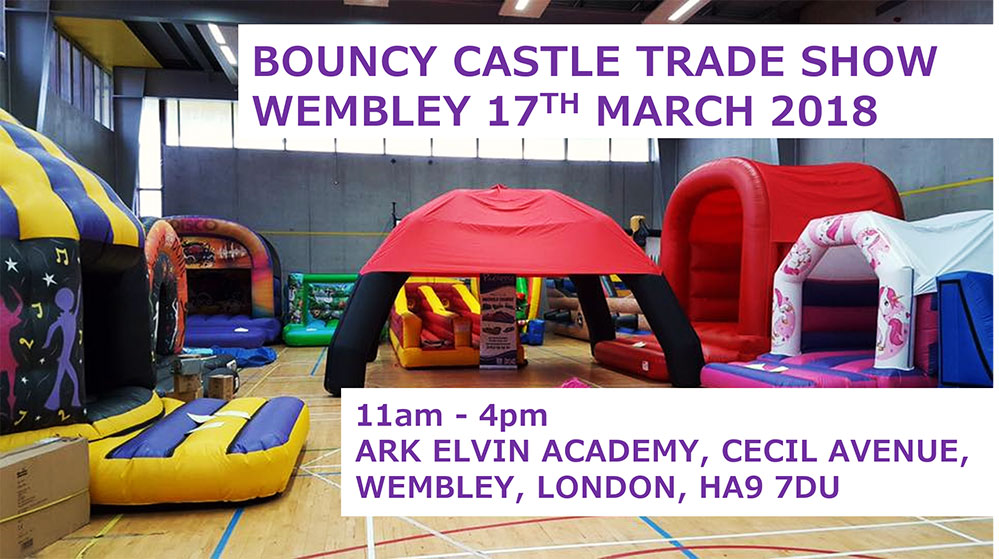 SATURDAY 17TH MARCH 2018 - 11am-4pm
ARK ELVIN ACADEMY, CECIL AVENUE, WEMBLEY, LONDON, HA9 7DU.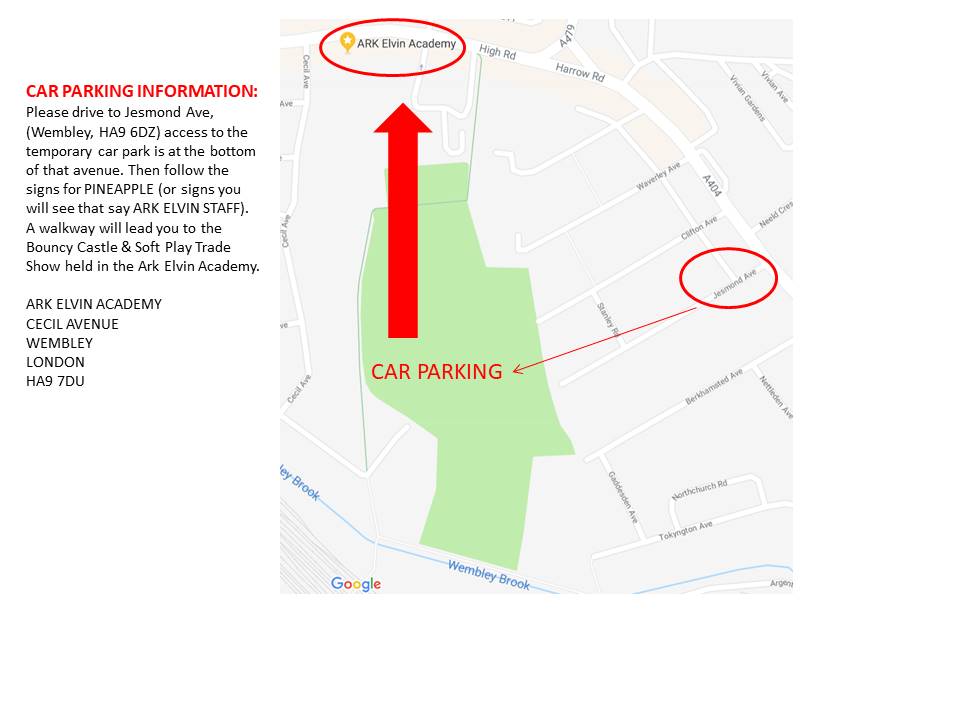 CAR PARK POST CODE HA9 6DZ ACCESS THROUGH JESMOND AVENUE
WE ARE GIVING AWAY A FREE BOUNCY CASTLE IN A LUCKY DIP PRIZE DRAW!!!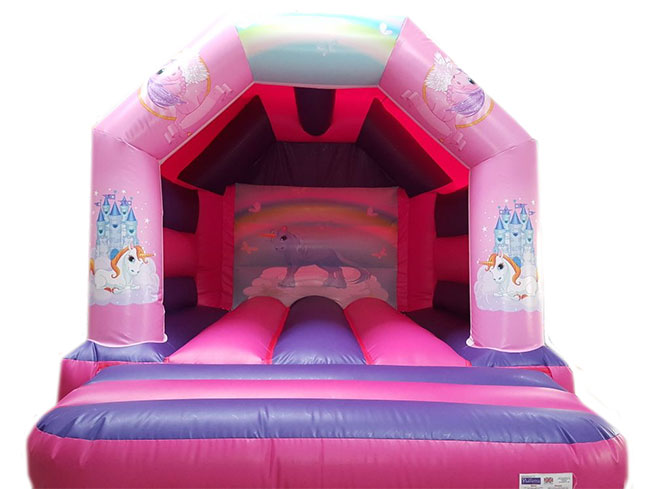 Every customer who buys an inflatable on the show day gets a free prize draw ticket for EVERY inflatable they purchase. The draw happens at 3pm, you HAVE to have one of the special tickets to be entered and you have to be present at the draw when it happens. The winner then takes the bouncy castle away there and then!! GOOD LUCK!
Join us at our next exhibition, on display will be:
*BOUNCY CASTLES*
*DISCO DOMES*
*INFLATABLE SLIDES*
*OBSTACLE COURSE*
*DISCO BOUNCY CASTLES*
*BOUNCY CASTLE SLIDE COMBIS*
*VELCRO ARTWORK BOUNCY CASTLES*
*SOFT PLAY SETS*
*SOFT PLAY SURROUND*
*INFLATABLE NOAH'S ARK*
*UNICORN 3D BOUNCY CASTLE*
*BUNGEE RUN*
*ADULT BOUNCY CASTLES*
*SUMO WRESTLING SETS*
Come and see the super quality. There is stock available to take away on the day. If you are looking at just setting up we give you a training guide with 2 and a half hour training DVD! Customer Hire templates, free website and lots more!
Free entry and free parking.
Email: pineappleleisuregroup@gmail.com to let us know you will be attending.
See you there.
Bouncy Castle Network in attendance at the show!!

Bouncy Castle Network, the market-leading website and online booking system providers, enable your business to receive profitable bookings 24 hours a day, 365 days a year, drastically reducing any margin for human error during the booking process. Communicate directly with your clients, receive payments and take full control of your bookings. With powerful tools and statistics at your fingertips - you can access vital information from any web enabled device 247 and manage your business on the move.
Fully loaded with proactive tools and features to help you grow your inflatable hire business, BCN are renown worldwide for their exceptional levels industry expertise and customer support.
As a BCN customer you can also enjoy cost price print and embroidery with no artwork charges. Get everything from leaflets, business cards, banners, clothing, air fresheners, NCR Disclaimer pads at rock bottom prices, as well as getting listed in their national hirers directory.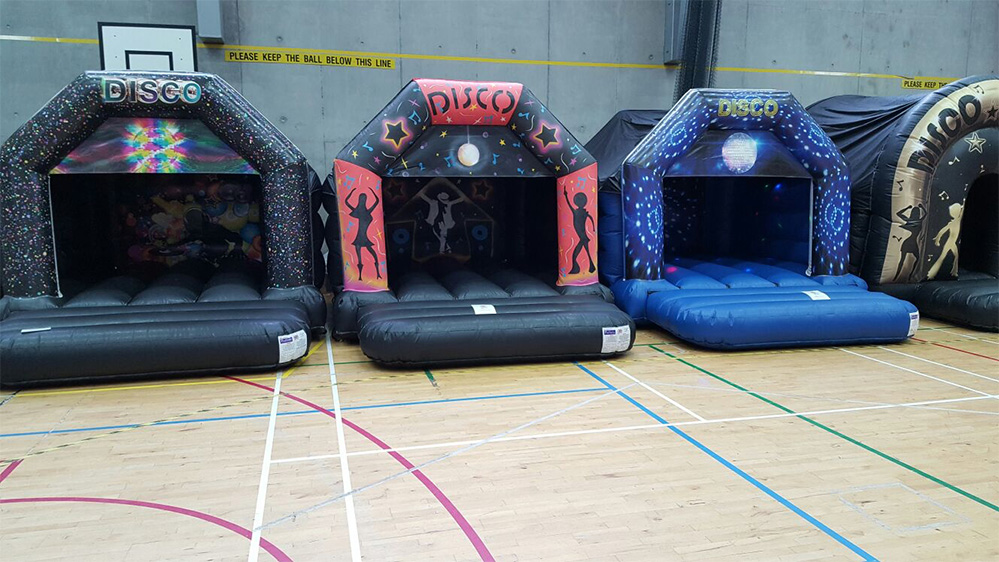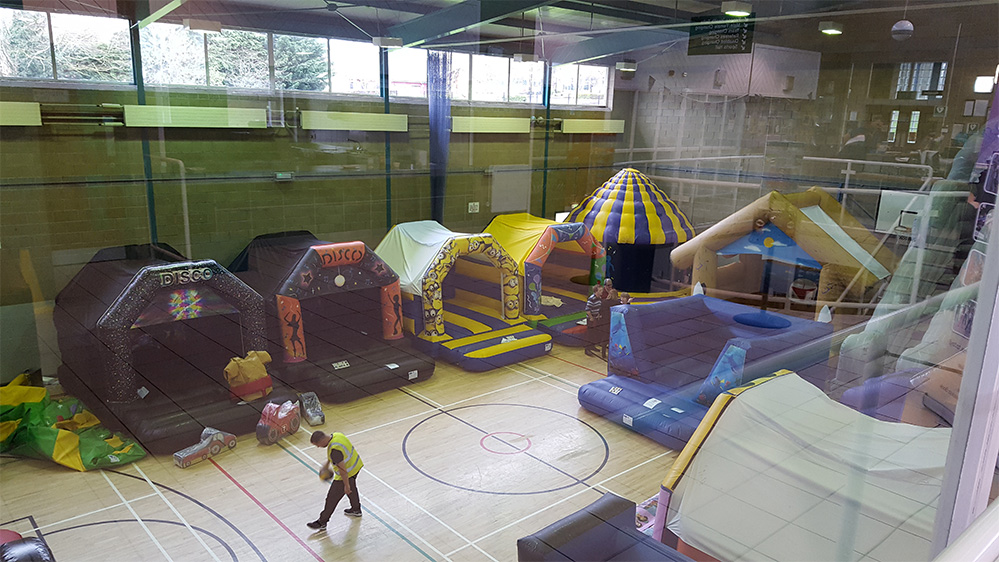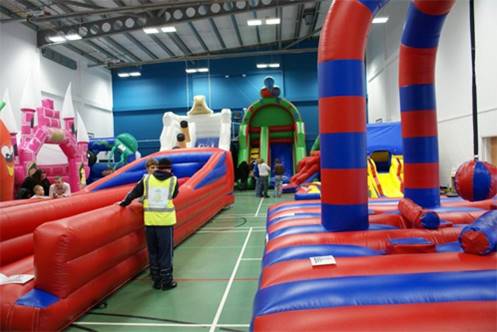 ---


Bouncy Castle Sales is a brand name within Pineapple Leisure Ltd
All rights reserved copyright 2003/18